Want to encapsulate the summer food trends of 2015 in just a few words? Say this: the less sweet, funky East. Yup, it's eastward we're looking but thankfully this time, we're going way past broccoli beef and hitting notes that, just a decade ago, would have probably been a little too complex for most American palates. Well change is good and eaters everywhere are embracing earthier, more acidic, spicier and more daring flavors and combinations from various parts of Asia, with the South Eastern regions getting special, long-deserved attention.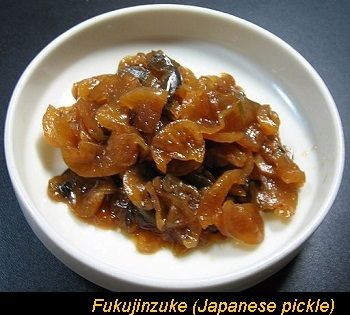 Kimchi and Asian Pickles
Pickles of every kind, from pickled eggs to watermelon rind have been the darlings of many chefs for at least a good five years now and I must admit, some good things have come out of the trend. The kimchee (kimchi) craze that hit late last year was, at least in some part, a reminder to culinarians everywhere that, heck yeah, there's a vast and expansive history of pickling all throughout the Sinophone world or Eastern Asian areas. So rather than resort to pickling chocolate bars, let's dig in and rediscover the richness of these products. Some pickles can be made overnight, others take years to mature. These traditional pickles from China, Mongolia, Korea, Japan and parts are made in a number of different acidic solutions including vinegar, aged grains, alcohol and various fermented solutions. The recipes go back hundreds of years. Such pickles are made from radishes, to plums, apricots, asparagus, carrots, shiso, eggplant, lotus root, ginger, turnip, shiitake, and sword beans to name just a few.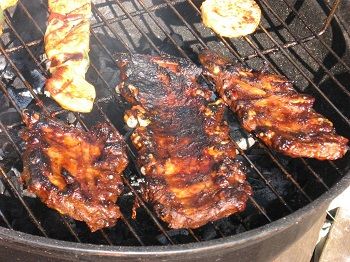 Brine and Barbeque
Brine is back baby and with good reason: it works. Sure we heard about brine last year, especially right around Thanksgiving when brined turkeys were de rigueur but think of all those fantastic summer favorites you could be throwing on the grill?
Want a tenderer, juicier pork rib, a perfectly seasoned chicken kabob, an outrageously good pork belly? Then look to brine to do the job for you.
Those brined meats will be totally up to the minute with a little Asian-style TLC. Barbeque sauces that are heavy on umami but less sweet than sugary, Americanized teriyaki sauce are gaining in popularity. A fair bit of acidity is welcome too, so yes, mash up that black garlic and mix it with a little Hoisin, Sriracha (or even plain ground black pepper) and banana ketchup. The result: a deeper, more complex flavor with a little tang and kick. Sounds like a perfect way to spend Sunday around the barbeque.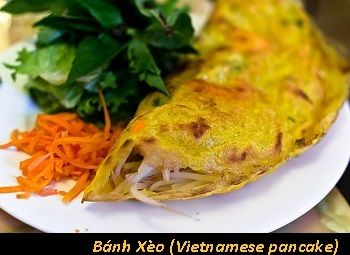 Korean (East Asian) Vietnamese, Filipino and other Southeast Asian Cuisines
The ramen craze of the past few years has past the point of trend and may now be considered a mainstay of urban American cuisine. Ramyeon, Korean ramen and a whole array of Korean soups and stews are moving into the consciousness of eaters everywhere. Eaters are probably now ready to foray into trying Kimbap or gimbap, what could be described as Korean sushi rolls and hoe, the Korean sashimi.
Next, culinary interests take us far south to Vietnam. After decades of banh mi sandwich shops largely servicing Vietnamese Americans, the truth of just how good these sandwiches are finally got out and now they're everywhere. Gladly this has thrown the spotlight on much of Vietnamese cuisine. Besides, Phở, the Vietnamese ramen, there's Bánh xèo, a crispy omelet/pancake served superhot and usually with bean sprouts, greens of some sort and peanut sauce. Then there are the richer soups of South Vietnam called Canh which have earthier flavors and include tamarind, starfruit and tomatoes. Tomatoes in Asian food? Yup.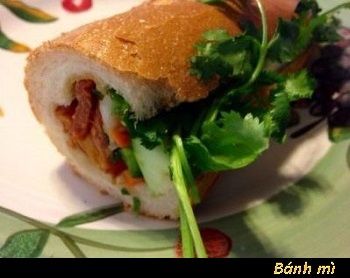 The celebrated Filipino comfort food Adobo, a stew of chicken, beef, or pork, cooked with garlic, soy sauce and vinegar caught on and with good reason—it's super easy, super tasty, and super cheap to make. But what else is there to Filipino cuisine? Answer: lots. As a former colony of Spain (Vietnam is a former colony of France) there's an interesting fusion of Spanish influences combined amongst a range of different tastes that vary greatly by region. Now that everyone's caught on to adobo, I'm looking forward to Arroz Caldo, chicken and rice soup, and I'm hoping that tocino or tapa the Filipino answer to beef jerky (same thing, different names), will catch on soon.
Okay, now I'm hungry.
Until next time…
Happy eating!