Okay the feasting day(s) are upon us and if you're anything like me, you might be feeling like doing something just a bit different this year. Since Christmas Eve is the big day for my mom's side of the family and Christmas Day is the big day for the other side, we get to do dinner twice with ample cookie or bread baking in-between (and a fair bit of eggnog or milk punch to help things along). So after much brainstorming, I've come up with a couple different menu plans to help inspire you to make a Christmas dinner that shuns convention in the most delicious and satisfying way.
#1 — Exotic Christmas Dinner
Want to go all out and do a really exotic Christmas dinner? Here's what you can serve:
Roast Leg of Lamb with Fennel Butter. This is a relatively easy recipe that looks and tastes anything but! For a real feast, serve along with the Chicken Tagine or some other poultry dish.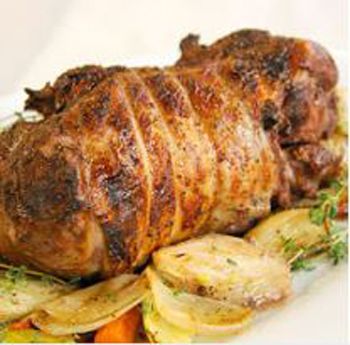 Chicken Tagine with Apricots and Almonds This beautiful recipe is full of non-conventional flavors that still agree with almost any palate. A bit of sour, sweet and spicy makes this tagine an enlivening addition to the family table.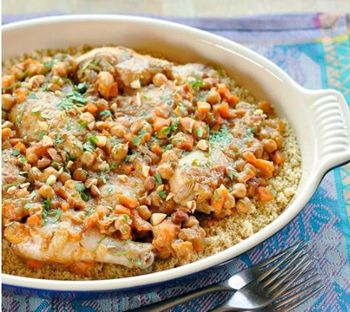 Crusty Baguette. Crusty bread is what Moroccans eat alongside their tagine. Served warm with a bit of soft butter on hand and just see how fast it goes. Perfect for sopping up everything on the plate.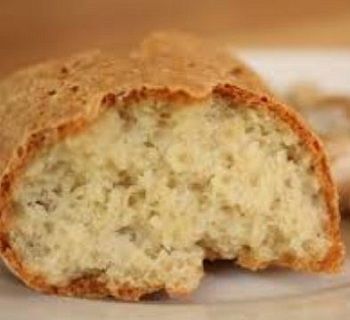 Couscous or Roasted Fingerling Potatoes– Go with either of these if you absolutely must have a starch other than bread on hand. With this more exotic fare, a simpler starch should round out the meal nicely.
Dessert— Indian Style Rice Pudding or M'hanncha (Moroccan Snake Cake) made of almonds and filo dough. This last dessert looks much harder than it actually is, so if you're in the mood for hearing a few oohs and aahs, check out the recipe.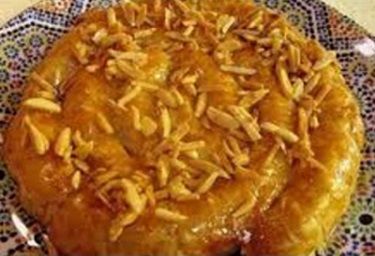 #2 — Traditional but Different Christmas Dinner
if your family expects something a bit more traditional for their Christmas dinner, don't forget you've got lots to choose from. So-called "traditional" Christmas dinner has changed quite a lot over the years and the past can be a great place from which to draw inspiration. Why not start off your holidays with cocktails circa 1930 or Milk Punch instead of eggnog? There's lots you can do. Here's my humble 2 cents.
Stuffed Cabbage is an old American/Eastern European dish that's fancy-ish and comforting. For the best flavor, make this the night before. Serve along with your regular holiday ham as another main course and everyone will be plenty satisfied. Yup, double main courses automatically make it "feast day."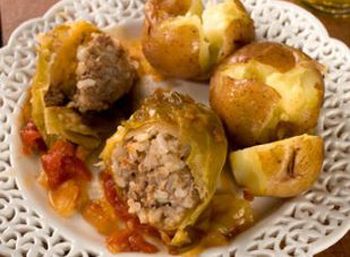 For a fitting side, serve with a Medley of Roasted Red Potatoes and Roasted Baked Potatoes tossed with Cranberries, tossed with Olive Oil, a dab of butter and kosher salt, you really can't go wrong.
Creamed Spinach is a great vegetable side that's so old-school, it's new again plus it's delish and easy to make!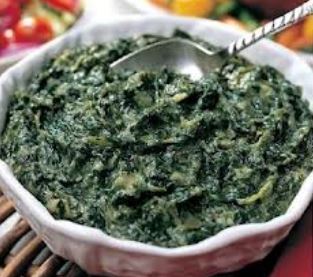 Dessert — Buttermilk Pie with Nutmeg is an old Southern recipe that's oh so comforting and nice with a cup of hot cocoa or a snifter of brandy. get the easy make, easy bake recipe
here.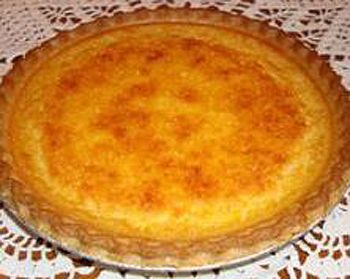 Happy Eating and Wishes for a Very Happy Holiday Season!