Get the Real-World Culinary Experience you need at CASA Culinary and Cooking School Encino, CA
Have a flair for the flamboyant, a penchant for pageantry, in the kitchen? Are you thinking of a career in the culinary arts, but a little wary of enrolling in a four-year university or trade school? The Chef Apprentice School of the Arts was created for people like you. Our accelerated programs–and debt-busting tuition–will give you the experience you need to establish yourself in the industry.
Instead of a classroom kitchen, we'll place you in a real-world, commercial kitchen and pair you with a professional chef that will show you how a kitchen is supposed to run. Your mentor will show you how to get ready for the day, prep a variety of food, and create culinary masterpieces. You'll also spend extended time in the kitchen during working hours to get the experience–and connections–you need to get work in the industry.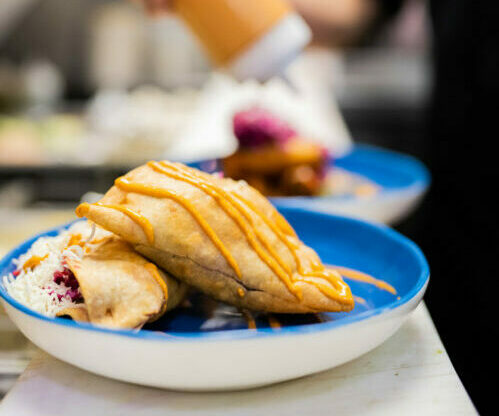 Establish Yourself in Encino
Located just to the Northwest of downtown Los Angeles in the San Fernando Valley, Encino offers a wide variety of restaurants serving an array of cuisine–a perfect place to begin a career in the kitchen. Encino is a town that embraces both traditional takes on food and modern mashups.
Because your mentor is an established cook on the local scene, potential employers in the restaurant scene will know you've learned the right way to cook in today's world. Whether it's the Lakeside Cafe overlooking Los Encinos State Historic Park or the "Chef's Dinner" tasting menu at Scratch Bar and Kitchen, you'll have plenty of opportunities to see how the pros prepare perfect plates.