A Real-World Education in the Culinary Arts at CASA Chicago Culinary and Cooking School
Do you want to launch your career in the culinary arts in Chicago? Well, you'd be hard-pressed to find a better, more distinctive city in which to make your mark! This city has culinary influences that stretch way back. The earliest settlers to the area came from Sweden, Germany and England, bringing with them a love for hearty foods to beat back the cold as well as beers and ales to keep it lively. More recent newcomers from Greece, Poland and Puerto Rico have added to the culinary tapestry with saganaki, pierogi and jibarito sandwiches. Dishes like Chicken Vesuvio are authentically Chicagoan, made by Italians sometime before the 1930s. Italian beef, Shrimp DeJonghe and deep-dish pizza are other iconic Chicago foods.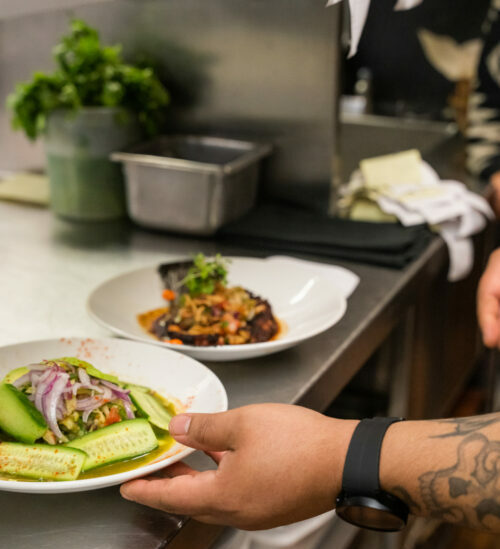 Your Culinary Dreams are Realized Here
Chicago's eclectic food scene is enviable and it's only going to get better. Up-and-coming chefs can thrive here, drawing inspiration from the theatre, the rich and varied music scene, and the electric vibe that's intrinsic to this great town. If you really want to get cooking, absorb all you can as an apprentice to a professional chef with CASA. Get the skills and connections it takes to make it from inside the real hustling-bustling Chicago culinary arts scene.
With plenty of street food, a thriving beer culture and local cuisine that runs the gamut from Korean to German, Greek to Vietnamese, it may come as a surprise to learn that The Windy City is also known for its culinary endeavors of a molecular kind, that's right—molecular gastronomy. This modern way of cooking, or rather, preparing foods, is all about pushing boundaries and thinking about cuisine in different ways, forcing us to question our notions and relationship to food and eating. Chicago chefs include Grant Achatz of Alinea whose green apple edible helium balloon will go down in culinary history alongside Homero Cantu of Moto's 3 x 3 inch polymer oven which is brought to patrons, heated and cooking a fish.