The CASA Culinary School in Atlanta
Atlanta is a fantastic city to start a career in the culinary arts, but where do you begin? There are many options to learn the craft, and an increasing number of restaurants looking for line cooks and chefs. So doesn't it make sense to find a school that gives you all the skills you need, and the real-world experience restaurants look for, so you can start your career right away? The Atlanta Culinary Apprentice School of the Arts does just that.
What sets the CASA culinary arts program apart from many other Atlanta culinary schools is that we place you with a professional chef in their real-world kitchen where you'll get one-on-one attention throughout the program. After many hours of work in the kitchen, at-home preparation of nearly 80 recipes, and completing a final presentation that documents your efforts, you'll be placed in a live restaurant environment to put what you've learned into practice.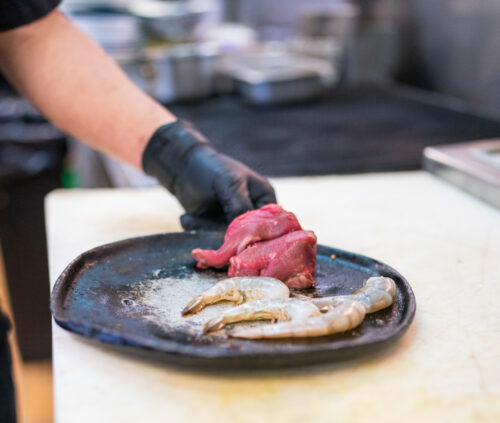 CASA Mentors Are Here to Help You Succeed
This is a great time to pursue a career as a chef or cook in the restaurant industry, and no one knows that better than our mentors. They, and their colleagues, see a shortage of competent kitchen staff industry-wide and are determined to help fill those gaps–even in their own kitchen. This is why our program is so successful: We have an incredible job placement rate for those who finish the program.
Most of our students find work in the kitchens of their mentors, or at other restaurants based on their mentor's recommendation. Our students are in demand because CASA teaches you how kitchens operate in the real world and gives you the experience to step into almost any situation. Now is the time to start living the life you want to live. Get started working towards a career in the culinary arts.