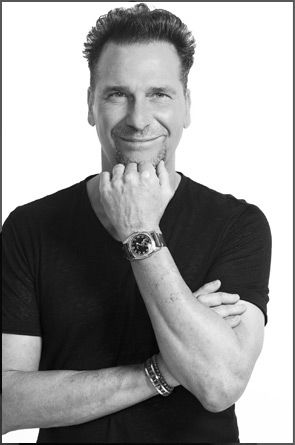 James Petulla, Chief Executive Officer
James "Jimi" Petulla has had a diverse history in the entertainment industry in general. In the film industry, he has worked as an actor, screenwriter and producer, including writing/producing and acting in his own film Reversal, which went on to win honors at Tribeca and Malibu film festivals. In the broadcasting industry, he initially made his mark as a radio DJ, which led to a teaching position at a radio broadcasting school—and that's where the seeds of the Recording, Radio and Film Connection were actually planted.
As Jimi worked as a radio trade school instructor, he noticed how many students were simply being processed through the system without actually being connected to the radio industry, let alone being qualified to work in the field. It was there that he conceived the notion of the mentor-apprentice (extern) approach; as one who had worked in radio, he believed the best place to teach radio students would be in the radio stations themselves, as apprentices under working professionals. When the school leaders scoffed at his ideas, Jimi struck out on his own, establishing his own radio school based on the principle of on-the-job apprenticeship (externship)s. The learning approach was so successful that he expanded the concept to include film and audio engineering—and the Recording, Radio and Film Connection was born.
Today, under Jimi's continued leadership, the Recording, Radio and Film Connection continues to expand its reach, not only beyond the United States into other countries, but into other professions as well (Culinary Arts was recently added to the school's apprenticeship (externship) offerings). Having seen an established pattern of success with his students, Jimi is more convinced than ever that apprentice-based learning is the no-nonsense way to help launch students into their dream careers.
Brian Kraft, Chief Operating Officer
An entrepreneur and independent underground filmmaker, Brian Kraft's connection to the Recording, Radio and Film Connection came almost by accident, after meeting Jimi Petulla on a film shoot in England. When Jimi shared with Brian about his school that taught filmmakers, audio engineers and radio broadcasters through on-the-job apprenticeship (externship)s, Brian was instantly intrigued. As one with a lifetime passion for professional and personal mentoring, Brian felt he needed to become part of the vision; so when they returned the U.S., he contacted Jimi and offered to start working for the school pro bono. It soon became apparent that Brian was a perfect fit, and he became a permanent fixture, serving as Chief Operations Officer and Chief Academic Officer for the Recording, Radio and Film Connection.
Under Brian's leadership, the school has taken great strides forward, expanding its recording program into Canada, the U.K. and Australia, and expanding its course studies to include Culinary Arts (with more offerings to come). Brian has also played a major role in the development and continual updating of the curriculum, ensuring that students of the Recording, Radio and Film Connection receive the most current education possible.
In addition to his role at the school, Brian Kraft continues to pursue his passion for independent filmmaking, currently working on an expansive 10-hour documentary series called A Prisoner's Guide To Freedom.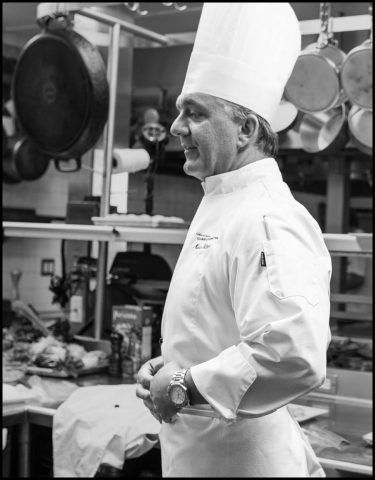 Chef Martin Gilligan, Principle Academic Advisor
Chef Martin "Marty" Gilligan discovered his passion for cooking while working in the kitchen of his father's restaurant, Gilligan's Saloon in the Hamptons, New York. During this period, Gilligan honed his skills and gained valuable insights into how the culinary industry operates. Gilligan went on to graduate, with honors, from the Culinary Institute of America.
Chef Gilligan has shared his more than 20 years of experience and culinary expertise as an instructor in culinary arts and food service management at Los Angeles Mission College. He has also taught at Le Cordon Bleu and the Art Institute and has and been a guest chef and consultant at Johnson and Wales University. With tenure at the Four Seasons Hotel, in both California and New York, and a career that has given him the distinction of cooking for four United States Presidents, Chef Gilligan continues to enjoy a deeply rewarding and satisfying career. Gilligan has also been profiled on KCAL9 and Fox Television's "Career Day" on Good Day L.A.
Our Goal
The primary mission of CASA is to equip you with the knowledge and connections you need to succeed. We constantly strive to place our students in thriving, quality arenas. We are very aware of the need to provide real world experience and a current curriculum that will guide you through as you grow the experience, skills, and awareness it takes to earn a profession in the culinary arts.
CASA's programs are designed for individuals who are passionate about building their careers as a culinary professionals through hands-on training and experience.