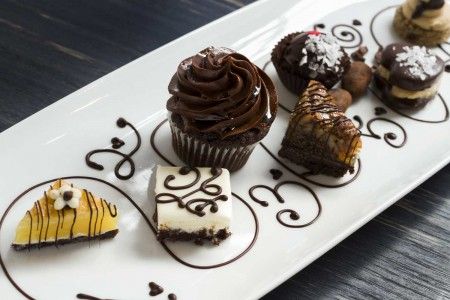 If you want to build a career that's sweet i.e. a career in the pastry arts, CASA pastry chef school may be able to help you get on path and building relevant skills and practical knowhow by training with a pastry arts chef. Prior to starting their apprenticeship, students meet with their mentor to discuss their future goals as well as any relevant industry experience they may have had in the past. Whether you possess a cursory knowledge of pastry, have years of experience, have attended another culinary arts program, or simply know you have a serious interest in pastry, our structured, yet flexible program makes it possible for our chef mentors to accommodate your needs and meet you on your level. Want to know more? Reach out to our Admissions Department to see what we can do for you. Offerings are subject to availability in your area.
We base our culinary program on the mentor-apprentice model of education. Students have the opportunity of training one-on-one with a chef or pastry chef mentor. We believe this approach is far more effective and time-efficient. Our pastry arts curriculum is designed to encourage discovery, creativity and solid skills assimilation which surpasses the quality of learning one gets sitting in a classroom. Lessons are planned to make the most of the time students spend training within a working environment. Our program is designed so that real-world training and experience will yield real-world skills and know-how. Self-study and apprenticeship work in tandem to help build an understanding of the craft in a holistic and integrated fashion.
The mentor you train with is a working chef with years of experience in the profession. The environment in which you grow your skills is a professional bakery, kitchen, or restaurant. The people you meet and interact with are working professionals, exactly the people you want to meet considering most culinary arts jobs are filled well before a job listing is ever placed. Pastry chefs of tomorrow need to get inside the culinary arts industry today where they can build vital connections while they train. We get you inside a real working environment where you can showcase your drive and determination and make those opportunities happen. In approximately six months, you can get what it takes to get working in this exciting, rewarding, and creative craft!
Our program is flexible. Lesson days and times are set and agreed upon by the mentor and apprentice. With our affordable, real-world oriented program, even working professionals can get the experience and skills it takes to launch their careers in the culinary arts.
Coursework is delivered via distance education and completed at a location determined by the student. Externship apprenticeship locations may be up to 60 miles away from the student's address. The externship apprenticeship mentor will work with each student on structuring a specific schedule. The student agrees that he/she/they will be available to meet with the mentor for a minimum of two sessions per week.
If you're interested in any of the following careers in culinary, please contact our Admissions Department:
Artisan Baking
Restaurateur